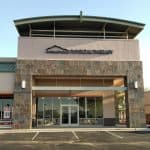 Address
980 South Watson Road
Suite 101
Buckeye, AZ 85326
Phone: 623-289-1916
Fax: 623-289-1916
Email: BuckeyeAZ@apexnetworkpt.com
See map:
Google Maps
Schedule An Appointment
Services
Industrial Rehabilitation + Manual Therapy
We have a strong staffing of industrial specialists that offer unparalleled preventative programs and remarkable care for those suffering from work-related injuries. Specializing in workers compensation.
Physical Therapy + Sports Rehabilitation
We have advanced capabilities in orthopedic manual therapy, strength and conditioning, and rehabilitation.
Dry Needling
Dry Needling involves placing a fine needle into a muscular trigger point (MTrP) with the intent of causing the muscle to contract and release, in an attempt to stimulate healing and assist with decreasing pain. Dry Needing can be a powerful adjunctive treatment with physical therapy.
Post-Surgical Rehab
We are experienced in creating a post-surgical treatment plan for specific needs. We understand that each type of surgery comes with its own set of guidelines. It is important for us as your therapists to choose the best path for you to safely and effectively get back to your daily life.
---
Accepted Insurances
At ApexNetwork Physical Therapy®, we accept insurance from most major providers. If your insurance company is not listed, please contact our office, and we'll make every effort to treat you as if you're in-network. Accepted insurance includes:
Aetna®
Coventry
Cigna
Arizona Care Network
BlueCross BlueShield
Bridgway Health Systems
Health Net
HealthLink
Humana
Medicare
AHCCCS
Care 1st
Arizona Complete
Magellan Complete Care
Optum
UHC
Phoenix Health Plans
Tricare
All Work Comp & MVA/PI