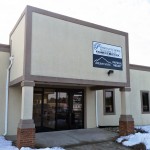 Address
849 South Rt. 51, Ste. D
Forsyth , IL 62535
Phone: 217-872-2244
Fax: 866-394-6713
See map:
Google Maps
Services
Hand, Upper Extremity + Occupational Therapy
We have certified hand and occupational therapists that offer thorough rehabilitation services to maximize your healing.
Industrial Rehabilitation
We have a strong staffing of industrial specialists that offer unparalleled preventative programs and remarkable care for those suffering from work-related injuries.
Physical Therapy + Sports Rehabilitation
We have advanced capabilities in orthopedic manual therapy, strength and conditioning, and rehabilitation.
This ApexNetwork location is independently owned and operated.
Healing Decatur and Forsyth overcome back pain, neck pain, headaches, sciatica, knee pain, and more! Come Heal With Us!