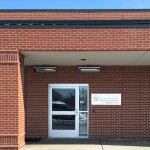 Address
200 Health Care Drive
Greenville, IL 62246
Phone: 618-664-2626
Fax: 618-664-2027
See map:
Google Maps
Services
Hand, Upper Extremity + Occupational Therapy
We have certified hand and occupational therapists that offer thorough rehabilitation services to maximize your healing.
Industrial Rehabilitation
We have a strong staffing of industrial specialists that offer unparalleled preventative programs and remarkable care for those suffering from work-related injuries.
Physical Therapy + Sports Rehabilitation
We have advanced capabilities in orthopedic manual therapy, strength and conditioning, and rehabilitation.
Speech Therapy
Speech therapy can be beneficial for a wide variety of neurological or development impairments in infants, toddlers, teens, adults, and geriatric populations.
This ApexNetwork location is independently owned and operated.