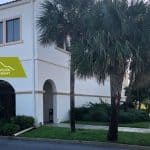 Address
2875 S Ocean Blvd., Ste. 105
Palm Beach, FL 33480
Phone: 561-533-9833
Fax: 561-533-0155
See map:
Google Maps
Services
Free Injury Screens
Whether you need some home exercises, a round of physical therapy or a referral to an orthopedic specialist, our caring staff will help get you pointed in the right direction. The best part is, the screen is free.
Physical Therapy + Sports Rehabilitation
We have advanced capabilities in orthopedic manual therapy, strength and conditioning, and rehabilitation.
Manual Therapy
Our therapists are trained in a variety of manual therapy techniques that assist with the healing process and many of them hold specialty certifications in manual therapy.
Industrial Rehabilitation
We have a strong staffing of industrial specialists that offer unparalleled preventative programs and remarkable care for those suffering from work-related injuries.
Vestibular Rehabilitation
We offer the full spectrum of Vestibular Rehabilitation including Fall Prevention, Specialized Treatment and Baseline Testing Programs.
Lymphedema Therapy
Our Certified Lymphedema Therapists teach patients how to manage their condition using gentle Manual Lymphatic Drainage techniques, skin care, compression bandaging, therapeutic exercises and proper fitting of compression garments.
---
Accepted Insurances
At ApexNetwork Physical Therapy®, we accept insurance from most major providers. If your insurance company is not listed, please contact our office, and we'll make every effort to treat you as if you're in-network. Accepted insurance includes:
BCBS
Aetna
Coventry
Cigna/ASH
First Health Network
Freedom Health
Humana (pending contract)
Tricare
UHC
Accepting all Workers' Compensation
Accepting all MVA
Accepting all Personal Injury
Medicare
Avmed
Triwest