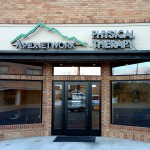 Address
126 N. 2nd Street
Sterling, CO 80751
Phone: 970-425-7272
Fax: 970-541-0099
See map:
Google Maps
Services
Physical Therapy + Sports Rehabilitation
We have advanced capabilities in orthopedic manual therapy, strength and conditioning, and rehabilitation.
Manual Therapy
Our therapists are trained in a variety of manual therapy techniques that assist with the healing process, including Dry Needling and Instrument-Assisted Soft Tissue Mobilization.
Industrial Rehabilitation
Built to meet the needs of the workplace, Apex Comprehensive Occupational Management and Prevention (ACOMP) is a full spectrum industrial strength program that takes a revolutionary approach to workers' compensation claims. We address every aspect from prevention to injury resolution.
This ApexNetwork location is independently owned and operated.