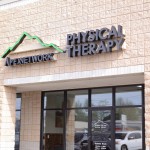 Address
427 Edwardsville Rd., Ste. 2
Troy, IL 62294
Phone: 618-505-1398
Fax: 618-505-1398
See map:
Google Maps
Services
Physical Therapy + Sports Rehabilitation
We have advanced capabilities in orthopedic manual therapy, strength and conditioning, and rehabilitation.
Industrial Rehabilitation
We have a strong staffing of industrial specialists that offer unparalleled preventative programs and remarkable care for those suffering from work-related injuries.
Golf Performance + Rehabilitation
Increase flexibility, mobility, strength, and stability while enhancing performance, reducing risk and eliminating pain.