Did you know?
You may no longer need a prescription or referral for physical therapy! In our fast-paced lives—this is huge.
Many ApexNetwork clinics are located in Direct Access states which allow you quick access to the physical therapy services you need. Simply put, Direct Access means you can schedule for physical therapy without having to see your doctor first.

ApexNetwork Physical Therapy promises to provide the most sophisticated, individualized treatment and rehabilitation with an experience that is unmatched. Our programs are all designed to help you heal as quickly and as safely as possible. You may be dealing with a backache, sore shoulder or an ankle sprain. We often just take it easy and hope the pain subsides after wondering what happened. Let ApexNetwork Physical Therapy be the solution to help get you back to doing the things you love! Check out our Direct Access states and get in touch with a clinic near you to schedule your first appointment.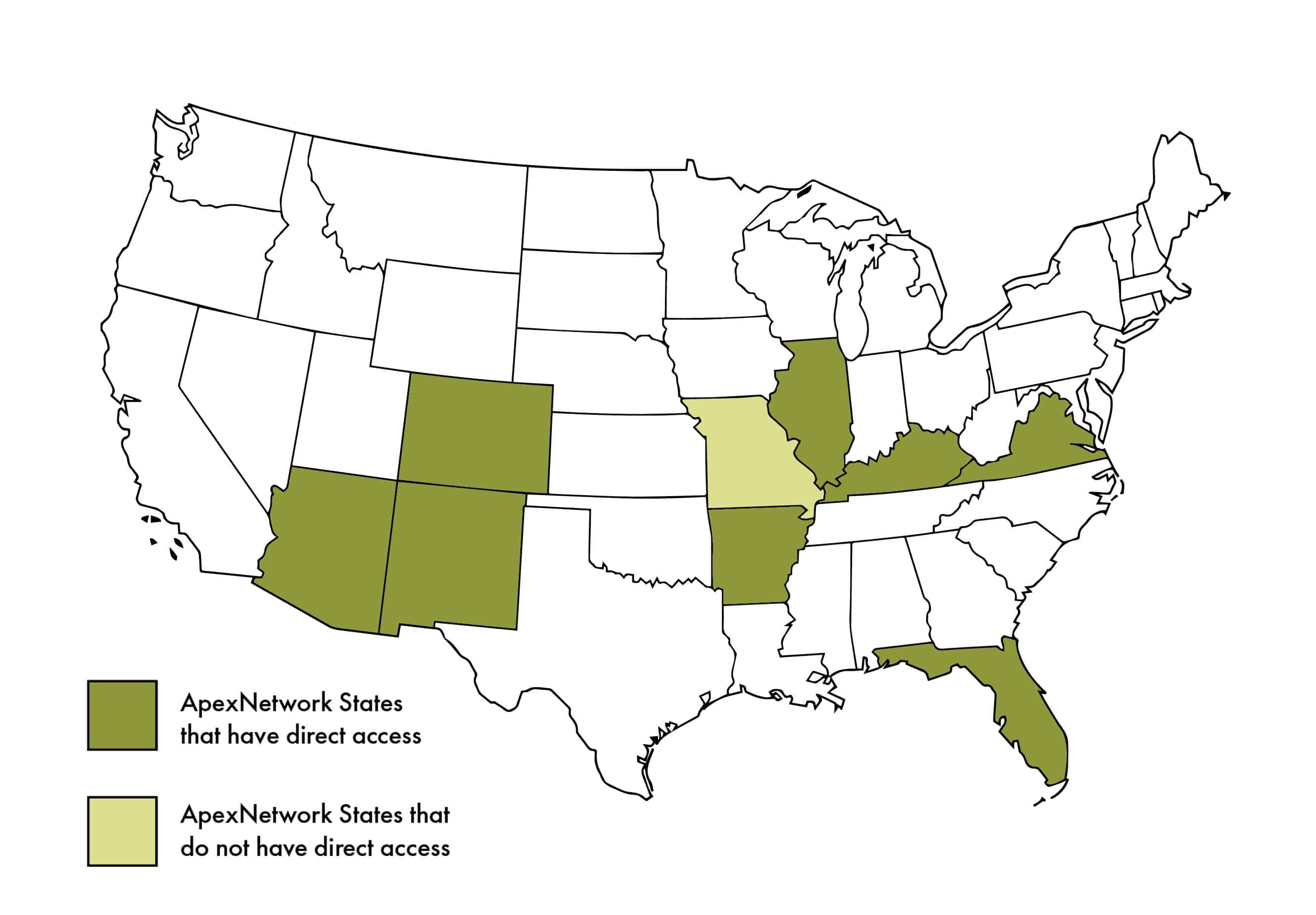 If you aren't located in a Direct Access state—no worries. Schedule an appointment with your doctor to discuss your treatment options and let them know you choose ApexNetwork. They can provide you with the prescription you need to get started. A representative at ApexNetwork will handle the pre-certification process to ensure that your insurance plan covers all necessary.
To see a list of all of our ApexNetwork clinics,