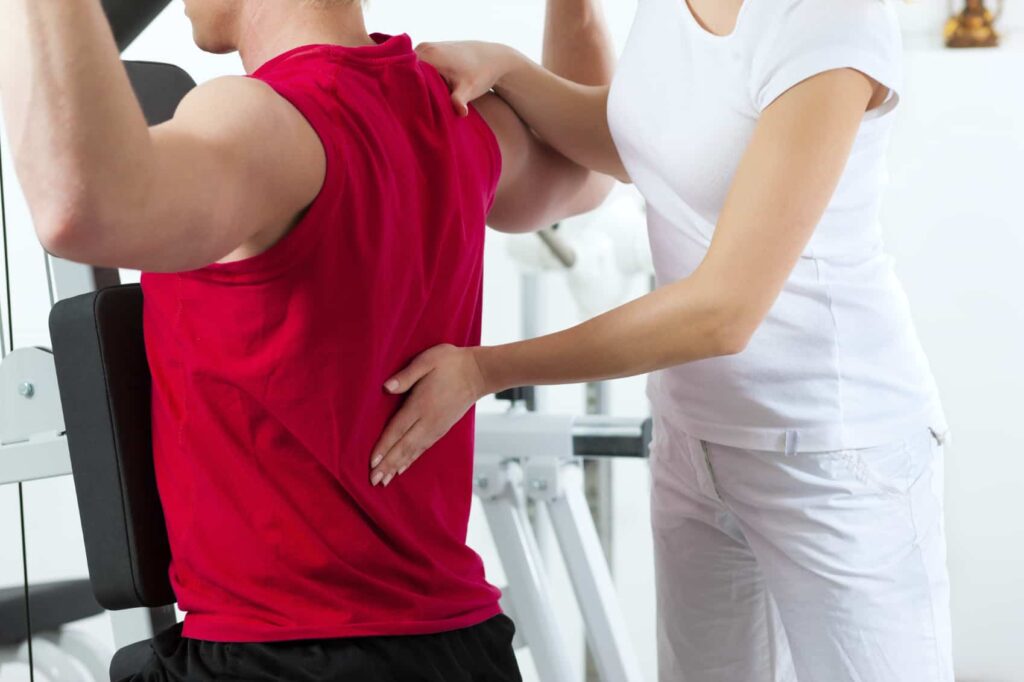 Jennifer Schrage, DPT of ApexNetwork Physical Therapy in Maryville attended a Maitland Australian Physiotherapy seminar titled "MT2: Essential Spinal". The seminar was held in January of 2017 in Clearwater, FL. This course was lab-based and gave both evaluation and treatment options for the spine. The course reviewed cervical, lumbar and thoracic spine.
When treating the spine, Maitland emphasizes the two categories of a patient's condition; pain dominant and stiffness dominant. With pain dominant, the patient is typically irritable and has an onset of pain before any resistance in their range of motion. These patients should be treated in a pain-free range and progress as irritability decreases.
Stiff dominant is when there is pain at the end of the motion. These patients typically have intermittent pain, typically more chronic in nature and possibly decreased mobility. With these patients, the thought is to push into the "stiffness". In treating these patients, therapists provoke pain, the pain decreases and motion increases.
The course was relevant to Jennifer since she often sees spine issues and treats patients with low back pain. Diagnoses are often vague and conditions can vary greatly from person to person. This approach will help Jennifer with critical decision-making when evaluating and assessing her patients.
Please contact her at 618-288-4677 to schedule an appointment at ApexNetwork in Maryville or to obtain further information on spinal injuries. For additional information about ApexNetwork, please go to www.apexnetworkpt.com.
­