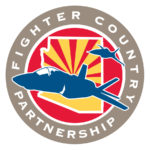 We are a proud sponsor of the Fighter Country Partnerhsip.
"Great experience. Great staff. When my back is injured I didn't know what I was going to be able to do to keep active. After going to Apex for some time it really has improved my back and mobility."
Michael L.
"The atmosphere created by the staff makes for a great experience. As I call it; the fastest hour in physical therapy. Plus, exceptionally clean facility and easy to schedule sessions."
Larry T.
"I have gone to Apex Physical Therapy for two separate issues, and I must tell you that the quality and professionalism of everyone there is above and beyond what anyone would expect I saw good results and improvement quite quickly. I love how they tailor my therapy to my specific needs and explain everything thoroughly throughout the process in a way I can understand. I have exercises they gave me that I can do at home to continue my progress. I highly recommend Apex Network Physical Therapy in Buckeye!"
Cindy K.
WE ACCEPT MOST MAJOR INSURANCES
Please call your ApexNetwork clinic to confirm your insurance benefits.