"Apex company and staff are professional and their facilities are spacious and comfortable. I recommend Kyle for all of your physical therapy."
Brian Poche
"Kyle and Valerie at ApexNetwork Physical Therapy are the BEST! They are so professional and extremely friendly. I walk into the office to two smiling faces! I feel at ease everytime I go. At the end of all my sessions my aches and pains are relieved and I feel like a whole person again. I would 100% recommend anyone to ApexNetwork Physical Therapy! Thanks a million, Kyle and Valerie!"
Chrissa Rabe
I've received exceptional care since beginning my physical therapy at ApexNetwork! I'm very impressed with Dr. Correia's attentiveness. He's very personable and does an excellent job with the physical therapy. I am beyond grateful for the progress we have made on my shoulder recovery. I recommend ApexNetwork 100%!
Michele Steed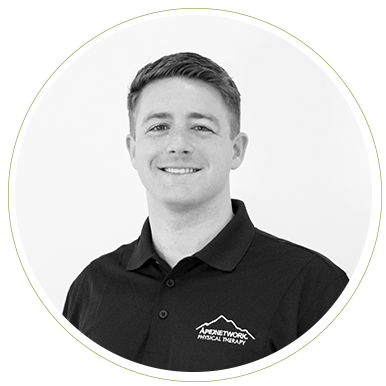 MEET YOUR PHYSICAL THERAPIST,
Kyle Correia, PT, DPT, Clinic Owner
Kyle Correia, PT, DPT received his Doctor of Physical Therapy degree from Texas State University. He has a special interest in orthopedics, manual therapy, sports rehabilitation, and other musculoskeletal dysfunctions. Kyle is dedicated to providing a personalized, evidence-based approach for his patients to help them achieve their individualized goals and prevent additional injuries.
WE ACCEPT MOST MAJOR INSURANCES
Please call your ApexNetwork clinic to confirm your insurance benefits.