"Chris is amazing! If you're looking for a great Physical Therapist he's definitely who you want to see. Extremely knowledgeable and cares about your progress. Both my husband and I weight train and we both came to him with different issues. We look forward to our sessions with him. He's done a great job getting us both back into the gym and lifting better than we were before."
Courtney B.
"Chris is honestly nothing short of amazing! You can tell it's not just a day at work and he seems to enjoy his work. It's nice to have someone working with you as a person. Instead of a stuffed shirt wearing a lab coat trying to talk to you ABOUT you like you're a file instead of a human in pain. Has a great sense of humor and awesome tableside manner. If you need a physical therapist I highly recommend him. I myself drive 20 minutes and pass quite a few just to have him work his magic!"
Amanda R.
"HIGHLY RECOMMEND! Chris and his staff are the best. Having been through several PT organizations over the years, I have never experienced such personal attention to my schedule, my care plan, my needs as a recovering surgery patient. I see Chris every time I come. Although there may be several clients here at once, the personal attention is outstanding. I never sit and wait for the next routine. Chris works this room with unbelievable organization and personal attentiveness. You will not be disappointed!"
Melissa B.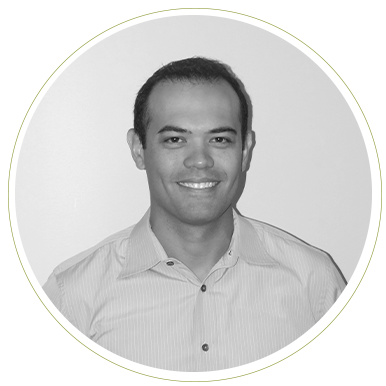 MEET YOUR PHYSICAL THERAPIST,
Chris Bennett, PT, MPT, OCS, Clinic Owner
Christopher Bennett, PT, MPT, OCS earned his Master of Physical Therapy degree from St. Louis University. He is a Board-Certified Orthopaedic Clinical Specialist. Chris was commissioned as a US Army Officer and deployed for 15 months in support of Operation Iraqi Freedom as the Brigade Therapist for the 3rd Brigade Combat Team of the 1st Cavalry Division. He was the sole therapist for over 10,000 US soldiers, US civilians and coalition troops. Chris served as a Brigade Triage Officer and ran a trauma bed in the busiest medical company in the Army since Vietnam.
Chris served as an Assistant Chief of Physical Therapy and Head of Inpatient Physical Therapy at Fort Hood, Texas. He is a former Clinic administrator in an interventional pain management practice, directing daily operations of 8 providers and 20 staff members. He has experience in post-operative and general orthopedics, chronic pain, sports medicine, manual therapy, geriatrics, balance and vestibular disorders.
WE ACCEPT MOST MAJOR INSURANCES
Please call your ApexNetwork clinic to confirm your insurance benefits.