Invest in well-fitted running shoes. Running shoes are not everyday sneakers, and they are specifically designed to support your specific foot type and training load.    I recommend starting by going to a local running store to get the best fit, selection, and advice for your specific needs.  Most consultants at a local running store will be far more knowledgeable about running shoe types, have a wider selection, carry running-specific brands, and can customize to your needs.  
Going to a running store can also be a little overwhelming because they carry so many different types of shoes.  Before you go, familiarize yourself with the main categories, so you can discuss and make the best selection for yourself.   
Traditional:  typically have a heel-toe drop 10 mm or greater, a cushioned shoe with an elevated heel, arch support, and a stiff sole.
Minimalist: lightweight, promotes speed and responsiveness with less cushion, no heel elevation or arch support, and a stiff sole, promotes the natural movement of the foot with less than 7 mm heel-toe drop.  
Maximalist: extra cushioning and oversized midsole to help provide shock absorption and lower impact of load. They tend to have a low heel-toe drop to promote a more forefoot strike pattern.
Racing Flat: no heel drop, designed to provide speed and decreased contact time, little to no cushion, not for training, purchase if you desire to wear when racing. 
Trail shoes: thicker and greater tread to provide traction and stability on uneven terrain, these tend to be wider and have a grounded sole, and a thick insert between the midsole and outsole to help protect foot. 
Cross Trainers: these shoes are designed for multidirectional movement, they have less shock absorption but greater lateral support, the sole is flatter which allows the shoe to be more flexible, and great for cross-training activities such as walking, elliptical and gym workouts. 
Shoe Selection Based on Foot Anatomy 
Stability shoes are designed for people with medium to low arches, they have extra arch side support and high-density foam to form a gentle arch. Also helps control pronation. 

 

Runners who tend to be more flat-footed, pronate, or overpronate may recommend purchasing a motion control shoe, meaning the shoe is more rigid in the midfoot and forefoot, these are typically heavier and more durable to decrease pronation, and increase medial support.

 

A runner with high arches may be recommended to purchase a more cushioned shoe, these shoes are lighter, highly flexible, have minimal rigidity, and have lots of cushioning. They are designed to have more shock absorption and have a heel-toe drop between 10-12 mm.

 
Practical considerations when selecting a shoe will include proper fit in the heel to toe, heel to ball, and foot width.   This is why a running shoe store will measure you in all directions, and most stores these days have 3-D scanners, that display your specific foot profile.  It may be wise to consider going to a shoe fitting near the end of the day when feet tend to be a little more swollen to ensure proper fitting. Also, wear the athletic socks you intend to run in. It is also critical to change shoes every 500 miles. 
---
WRITTEN BY: Angela Dirnbeck PT, DPT, CMPT.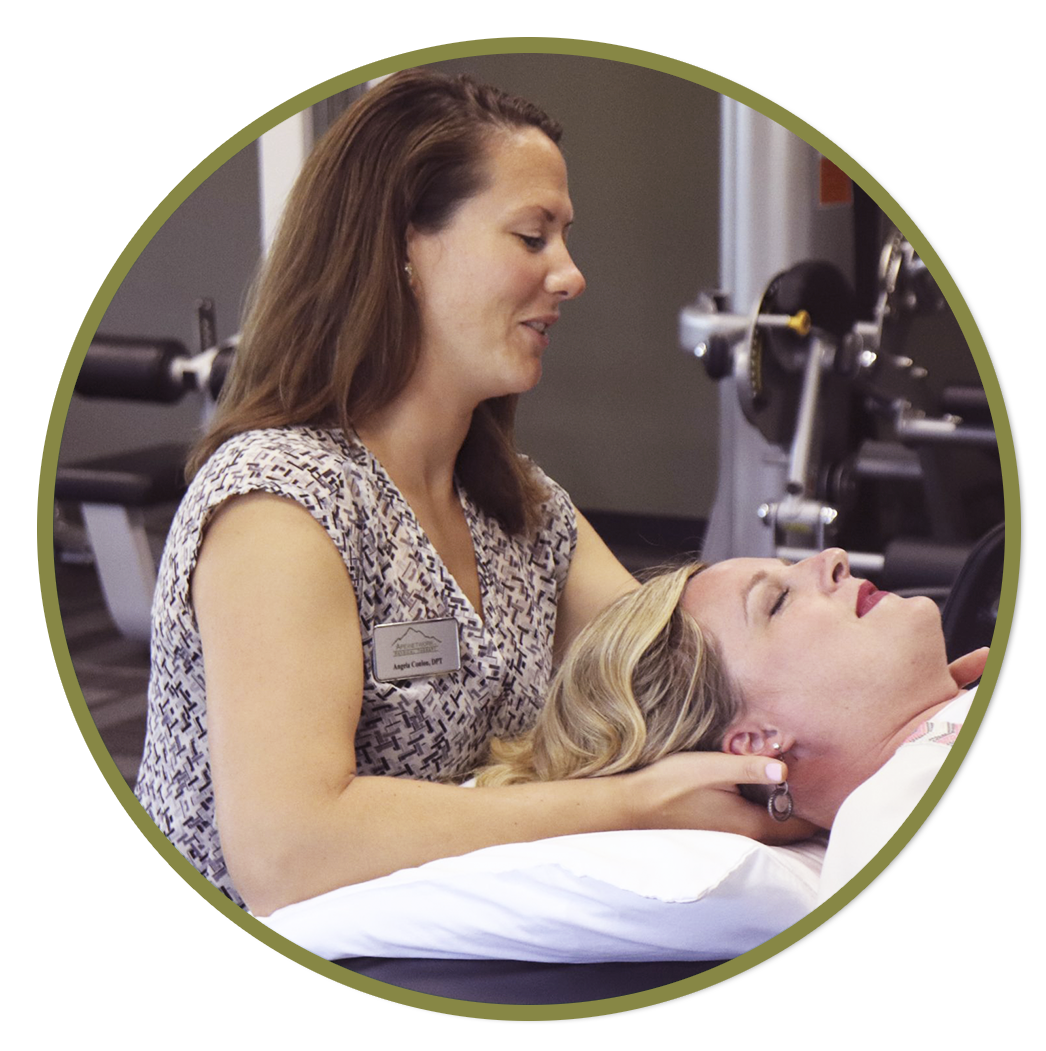 BIO:  Angela is a Physical Therapist and clinic manager at the Chesterfield ApexNetwork location in Chesterfield, MO.  She  graduated in 2013 with her Doctor of Physical Therapy from Des Moines University.   She has extensive training in manual therapy and a certification  from the North American Institute of Orthopedic Manual Therapy (NAIOMT) and has been with ApexNetwork for almost 10 years and enjoys treating a variety of orthopedic and musculoskeletal injuries, including runners and endurance athletes.   Angela has a comprehensive understanding of injury prevention and treatment being a distance runner herself for > 20 years.  She competed as an NCAA D1 athlete in cross country and track for the University of Dayton.  Following  undergraduate competition she began running half marathon and full marathon distances, completing 4  marathons, 2 of which were the Boston Marathon.  Over her years of practice, she has incorporated a lot of her experience and knowledge into treatment and patient care and has helped many patients and athletes rehabilitate and  teach biomechanics for greater awareness of  injury prevention and return to sport.