At this point in your full/ half marathon training, you may be experiencing some aches and pains.  Often 3-4 weeks out from race day is when you will hit peak milage and unfortunately balancing training load and recovery becomes difficult, which may lead to a musculoskeletal related injury.   An injury constitutes a restriction or halt in training due to pain.  Prevalence varies but novice runners tend to have the highest reported injuries.  Other risk factors include body characteristics such as joint alignment, muscle strength, flexibility, body weight and BMI.  
Fortunately, Physical Therapists are highly skilled clinicians when it comes to identifying these risk factors, and many of us have training and experience specifically in gait analysis and athletic movement.   We are able to identify running kinematics during a running gait analysis which can help identify components that may be contributing to your musculoskeletal injury.  Some of these components include foot strike, cadence, hip and trunk symmetry, and posture.  If you feel you may be experiencing some unusual aches and pains at this point in training or have felt the need to take some more recovery days, now may be a really good time to try to schedule an appointment with a Physical Therapist so we can identify the factors and correct the pattern before it gets worse.   
Common running injuries usually include Achilles tendonitis, plantar fasciitis, patellofemoral pain syndrome, Iliotibial Band (IT) syndrome, shin splints and low back and hip pain.  At this point even something that seems like minor irritation is a sign that something is inflamed and not working properly.  Physical Therapists will provide you with a comprehensive musculoskeletal screen to look for joint mechanics and muscle imbalances.  We can also provide a running analysis to look at loading patterns, motor control and provide feedback and helpful tools and exercises to correct these deficits.    
Another consideration that may be contributing to injury is what we call training errors.    Remember that too much, too quickly, or too soon will often overwhelm tissues. Studies have shown that when a runners weekly training load increases 20– 60% they are more susceptible to injury than a runner who increases load by < 20%.    We often will see runners begin to sustain injuries when they try to "catch up" after a week or two with reduced training load.  For example, maybe you have been busy lately and due to travel, time constraints, fatigue, and stress, you may have missed some mileage or reduced training to accommodate for life.   It certainly happens, after all there are only 24 hours in a day.  After a few unintentional "down" weeks trying to make up the training load and resuming the high volume in subsequent weeks is an example of training error.  If you are at this point in training try to be logical about adjusting your future weeks milage and volume to not increase > 10%, certainly no more than 20% of prior week's milage and work from there.  Physical Therapists can help design a return to running program for athletes trying to come back or maintain fitness with their training in order to recover and stay injury free for race day.  We have a variety of techniques, modalities, and tools we can utilize to reduce inflammation and tissue stress, increase flexibility, joint range of motion, and rebuild tissue strength.  We may prescribe specific exercises to support tendon loading, repair, correct muscular imbalances and develop more muscle recruitment.   
Our overall goal is to help get you to the finish line.  If you have questions about training, biomechanics, or injuries, please feel free to give us a call or inquire online through our website to find an ApexNetwork location that is convenient for you: www.Apexnetworkpt.com
---
WRITTEN BY: Angela Dirnbeck PT, DPT, CMPT.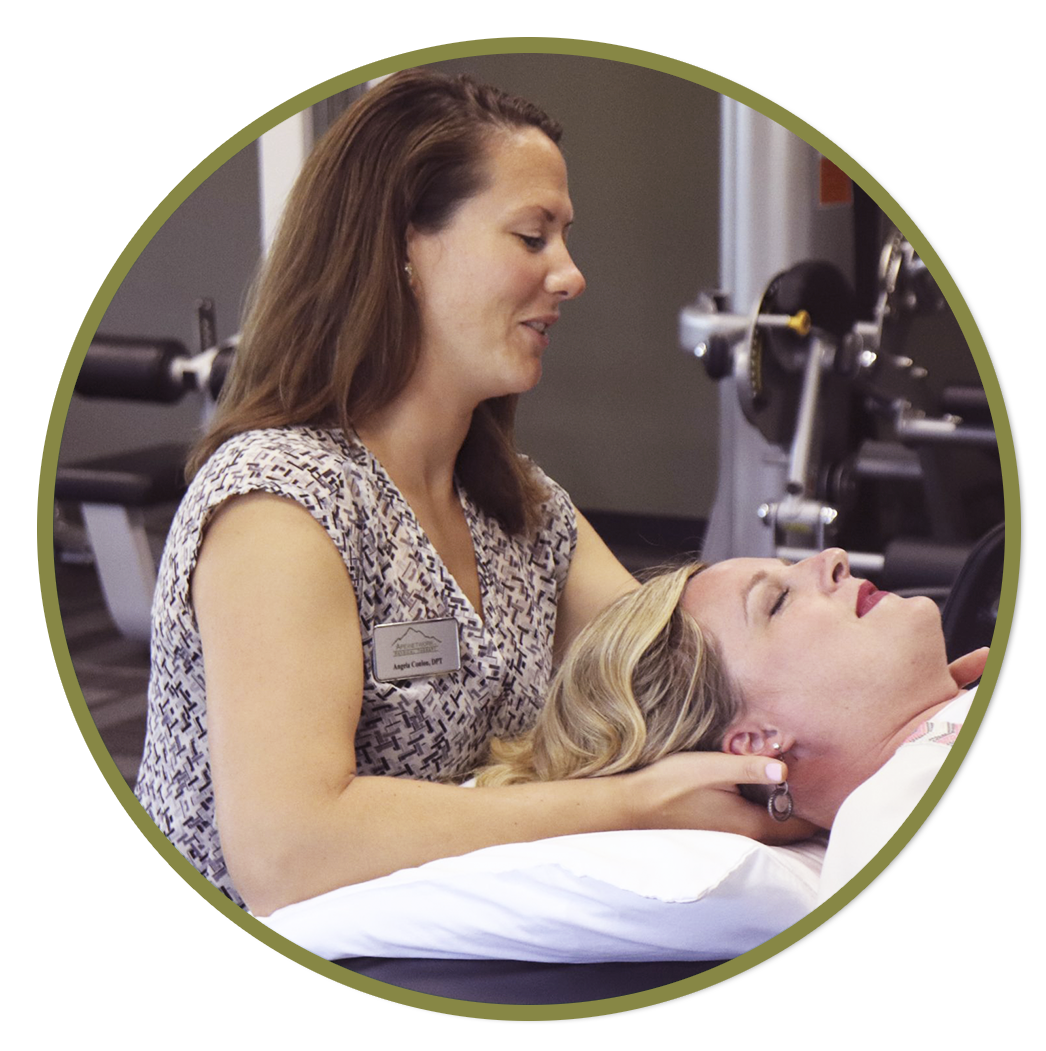 BIO:  Angela is a Physical Therapist and clinic manager at the Chesterfield ApexNetwork location in Chesterfield, MO.  She  graduated in 2013 with her Doctor of Physical Therapy from Des Moines University.   She has extensive training in manual therapy and a certification  from the North American Institute of Orthopedic Manual Therapy (NAIOMT) and has been with ApexNetwork for almost 10 years and enjoys treating a variety of orthopedic and musculoskeletal injuries, including runners and endurance athletes.   Angela has a comprehensive understanding of injury prevention and treatment being a distance runner herself for > 20 years.  She competed as an NCAA D1 athlete in cross country and track for the University of Dayton.  Following  undergraduate competition she began running half marathon and full marathon distances, completing 4  marathons, 2 of which were the Boston Marathon.  Over her years of practice, she has incorporated a lot of her experience and knowledge into treatment and patient care and has helped many patients and athletes rehabilitate and  teach biomechanics for greater awareness of  injury prevention and return to sport.