"This Apex location is absolutely the best place to get your physical therapy done. Bene is an amazing therapist, super professional, and very patient. She is very detailed oriented and will make sure that you do all the exercises that you need to do. She also works with your schedule, which I know that it's not as easy at other places."
Sandra C.
"Benedicte Hanquet is wonderful ! She explains what she is doing and why she is doing it. The clinic is clean and the staff are very welcoming. I like that Bene uses a variety of techniques to make me more mobile and spends the time explaining the exercises. She is very thorough and I really feel she is making a difference . I can't recommend her enough!"
Tracy C.
"I started going to ApexNetwork Physical Therapy after ORIF surgery to repair my broken ankle. The progress I've made is incredible. Each session I leave feeling stronger and walking better. Benedicte and Maribell are the absolute best! They are friendly, understanding, and listen. I appreciate how thorough they are when introducing new exercises. The confidence boosts and cheering on of each patient's successes make the atmosphere positive and welcoming. The building and equipment are very clean and well kept. I highly recommend this place and I'll be back in the future if myself or my family needs physical therapy. Thank you Benedicte and Maribell for all you do!"
Devon W.
"I started going to Apex Therapy almost 1 year ago for chronic pain in my back. I can't say enough good things about them. Bene is so knowledgeable and wants to make her clients feel welcome and taken care of. She is very professional and after working with her, my pain keeps getting less and less. Going to Apex has helped me gain part of my life back and I am so grateful. They couple manual therapy along with exercises you do at their office and at home. A lot of PT places don't do manual, and I NEEDED that to be part of my regime for getting better. My pain management specialist asked me if I had ever done PT… I honestly rolled my eyes and said, "Yes. But if you want me to try again, I will." And I was so glad I did! It is unlike any other PT place I've been to before. If you're on the fence about going to PT – go to this place. You will be so glad you did!"
MELISSA E.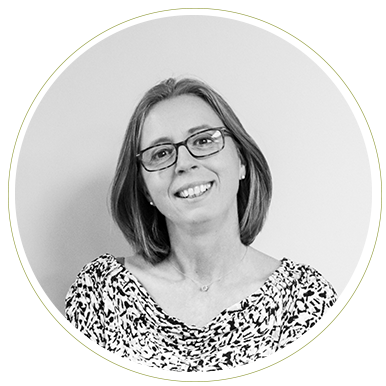 MEET YOUR PHYSICAL THERAPIST,
Béné Hanquet, MPT
Bénédicte Hanquet, MPT graduated from the University of Louvain-la-Neuve, Belgium, with a bachelor in physical therapy and rehabilitation and a European Master's Degree in Adapted Physical Activities. She has over 20 years of experience in outpatient orthopedic Physical Therapy. Béné is certified in Vestibular Rehabilitation and Concussion Management and has a clinical focus on hands-on Manual Therapy Techniques. She utilizes comprehensive assessment, manual therapy skills and individualized exercise programs to correct musculoskeletal and postural dysfunctions.
WE ACCEPT MOST MAJOR INSURANCES
Please call your ApexNetwork clinic to confirm your insurance benefits.